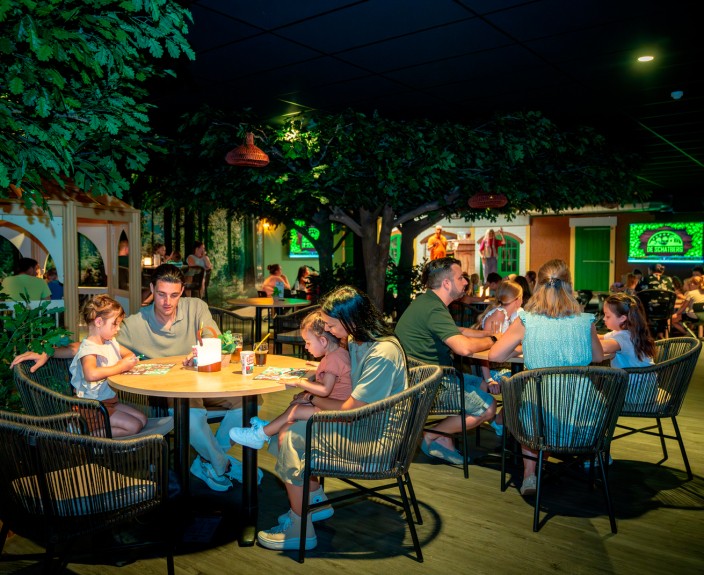 Play forest with catering and theatre square
We bring the outdoors inside with our new indoor play forest! Here you can have hours of fun; discover the forest ranger's house or go play in the large Softplay playground. This indoor playground offers endless entertainment for children up to 12 years old.

Near the theatre square is Tommie's grandfather's farm. Here there are all kinds of adventures to be had, such as a meeting with Bollo, a quiz or a fun show! Craft activities also take place here. While the kids are getting creative, parents can enjoy a nice cup of coffee at the bar of the theatre square.

The Play Forest and Theatre Square are located in the main building of De Schatberg and can be reached by following the "Schatkamer" signs.
Impression Play Forest & Theatre Square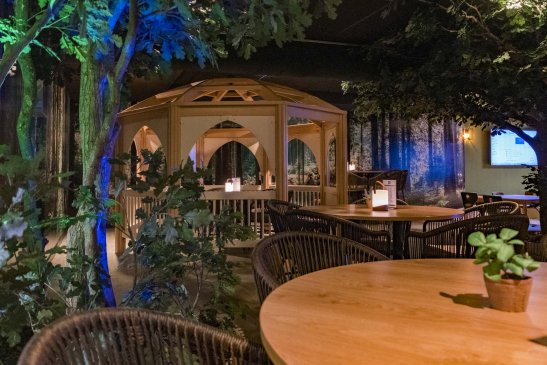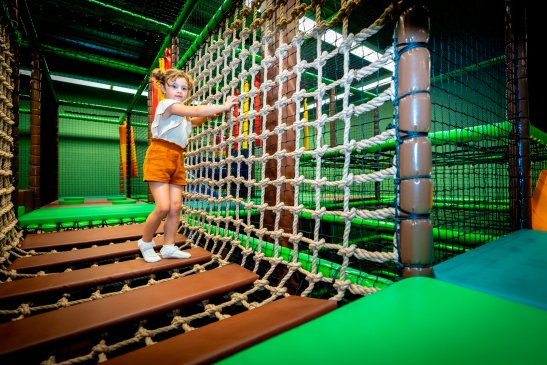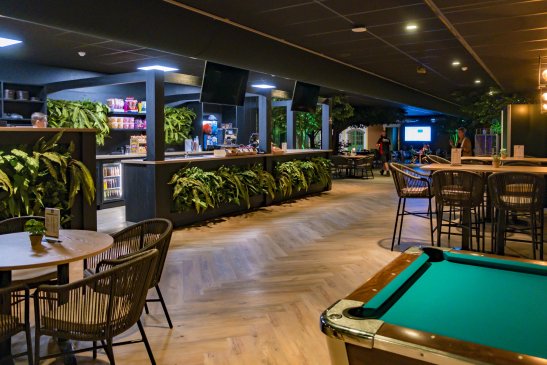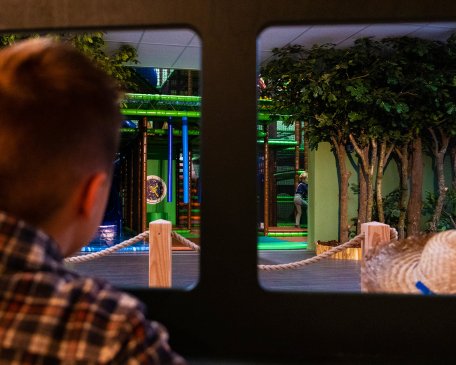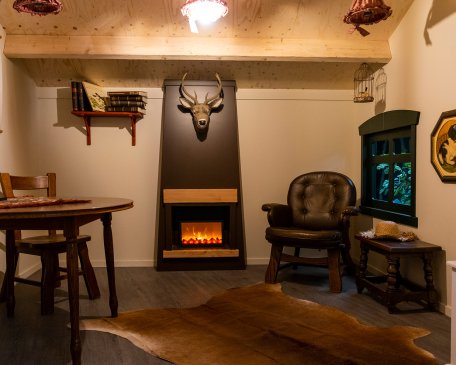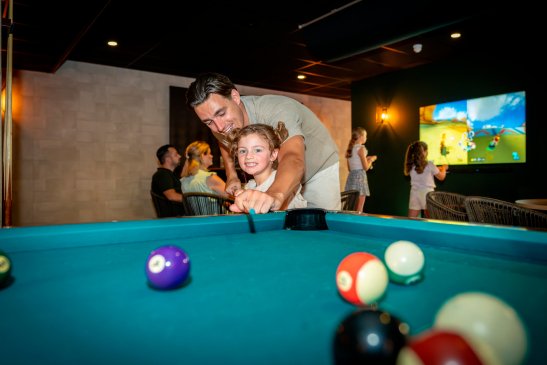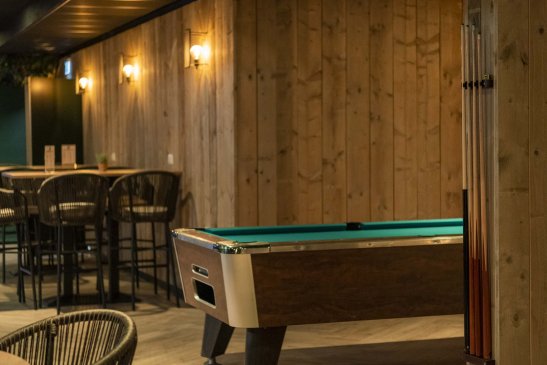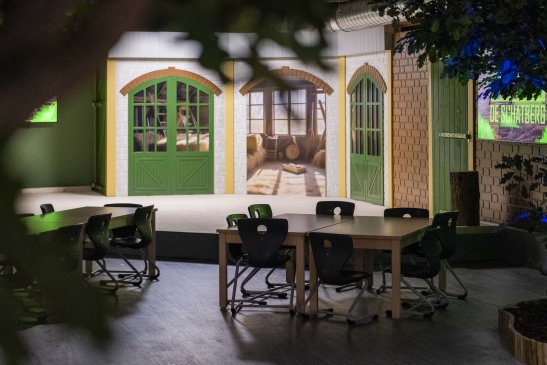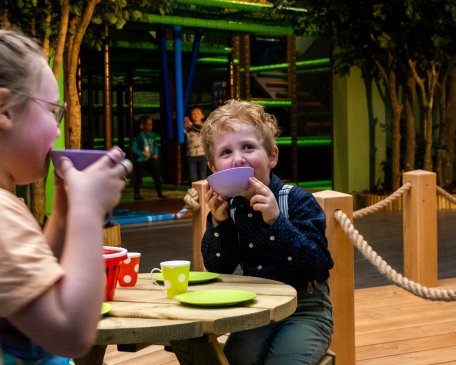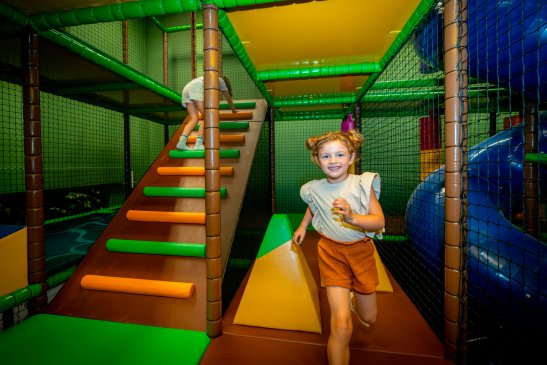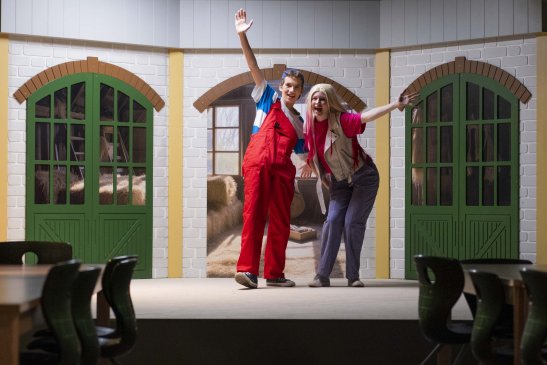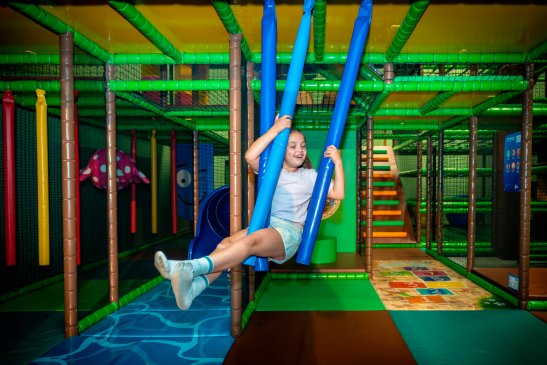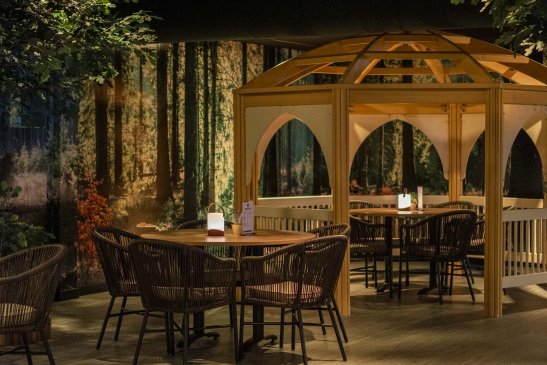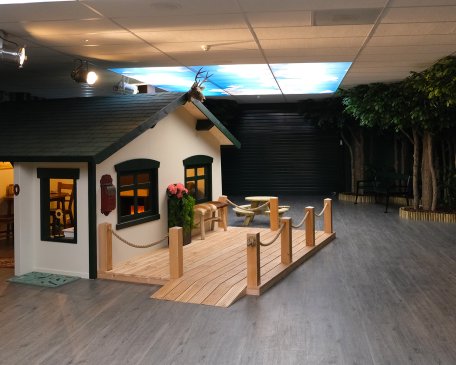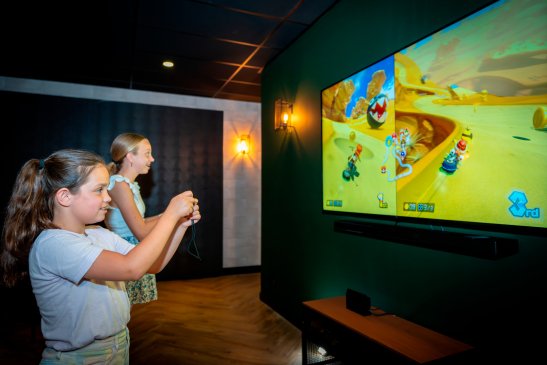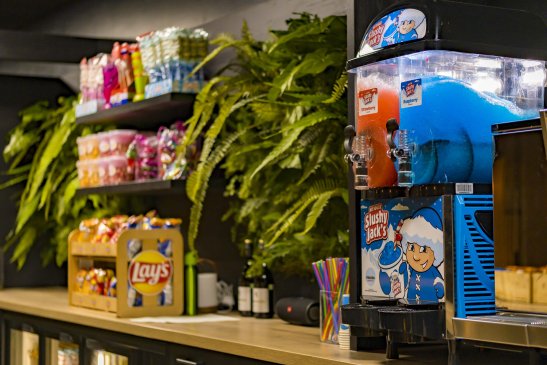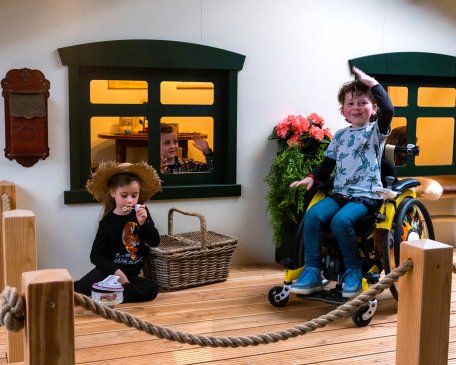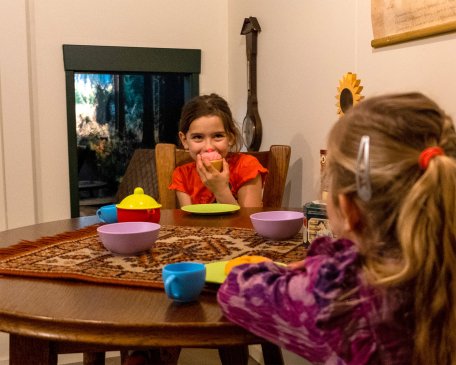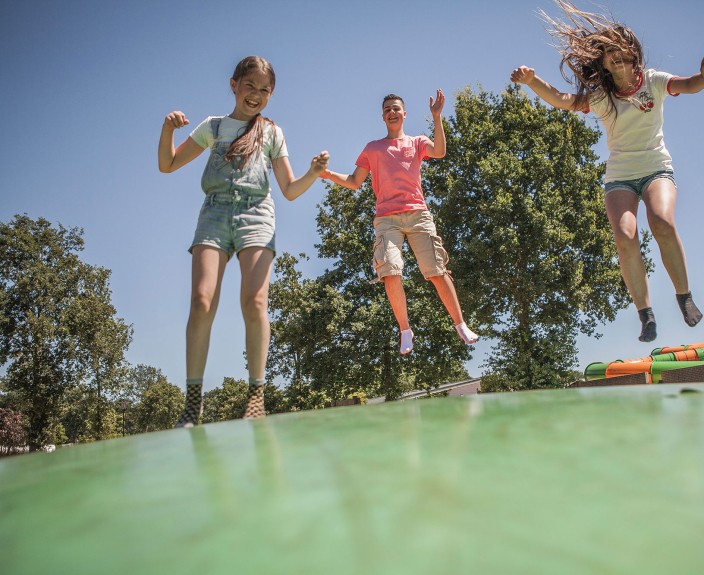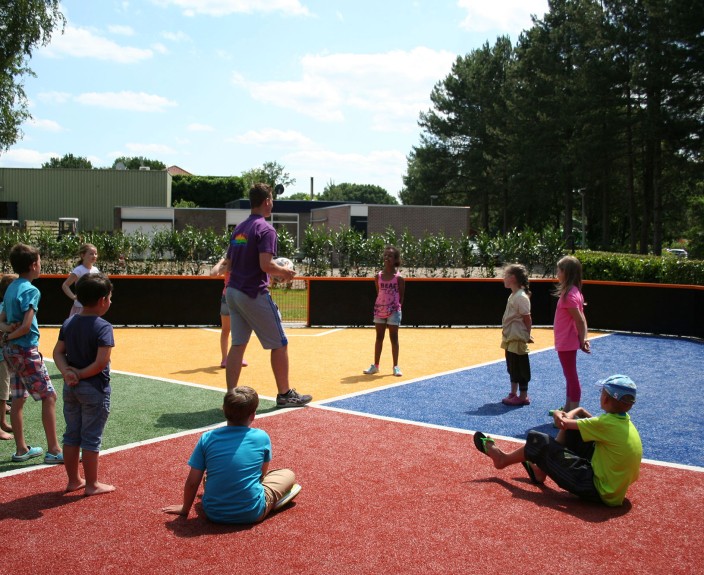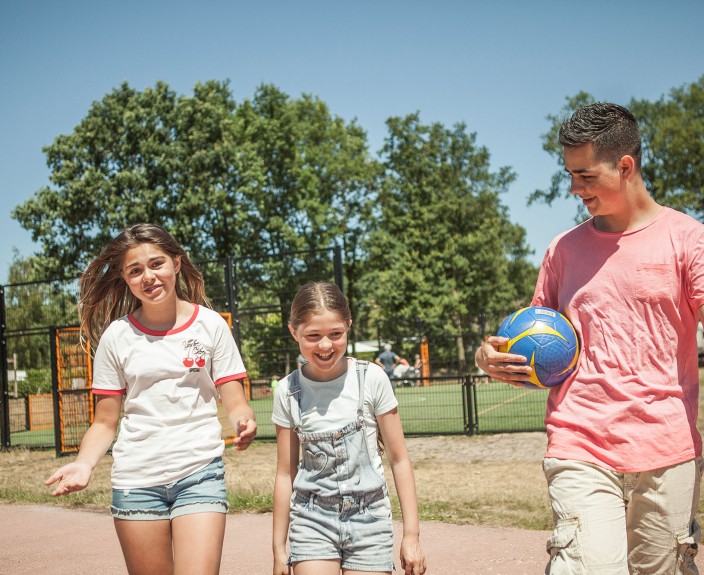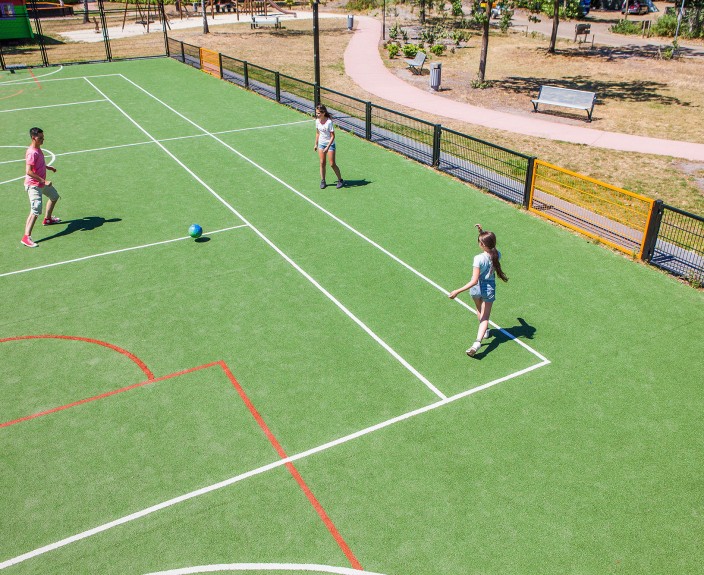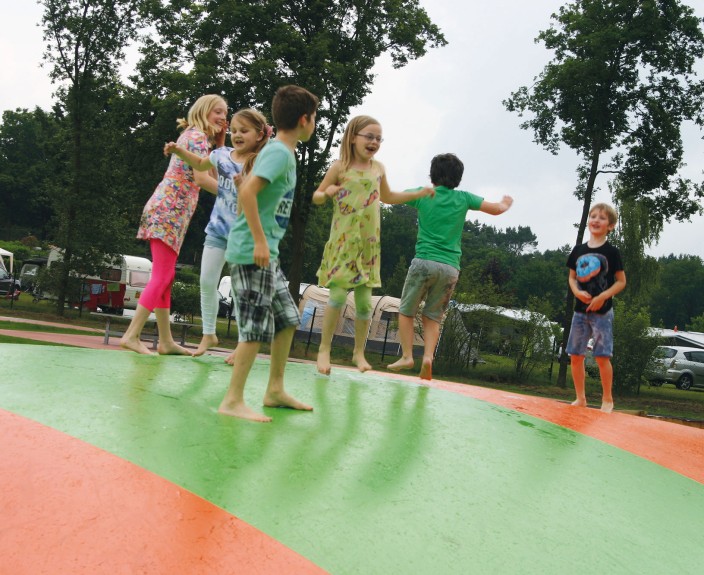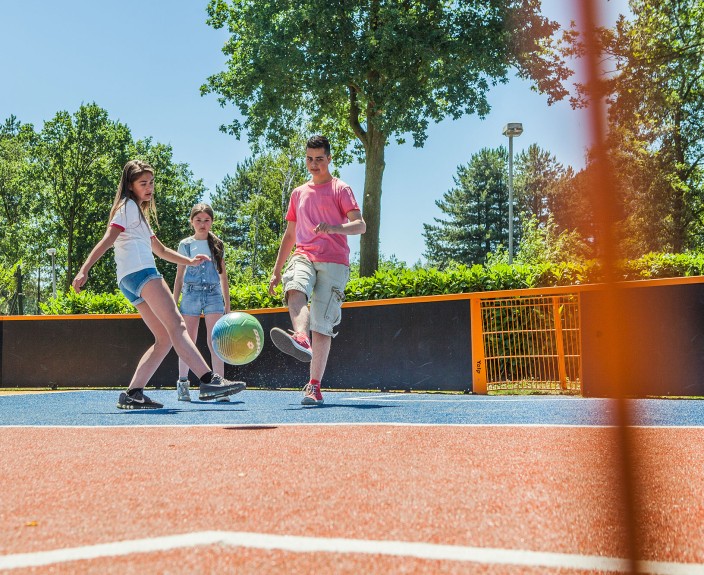 Sports & Play Park
All roads lead to…
The Sports & Play Park! The place you can't miss during your stay at De Schatberg. The Sports & Play Park is located directly behind the centre building. This is where young and old come together to exercise and play.
Show off your skills on the multifunctional sports field where different sports can be played. Playing football, volleyball, tennis and basketball: it is all possible on one pitch. If you like a challenge, take part in a competition and who knows, those skills might come in handy.
Meet the Toro playing field. The pitch that combines sports and games. The Toro pitch is multifunctional, making it possible to take on a new form of play at any time. And that's not all, because in the Sports & Play Park you can show off your tricks on the air trampolines, as well as play a game of table tennis or jeu de boules.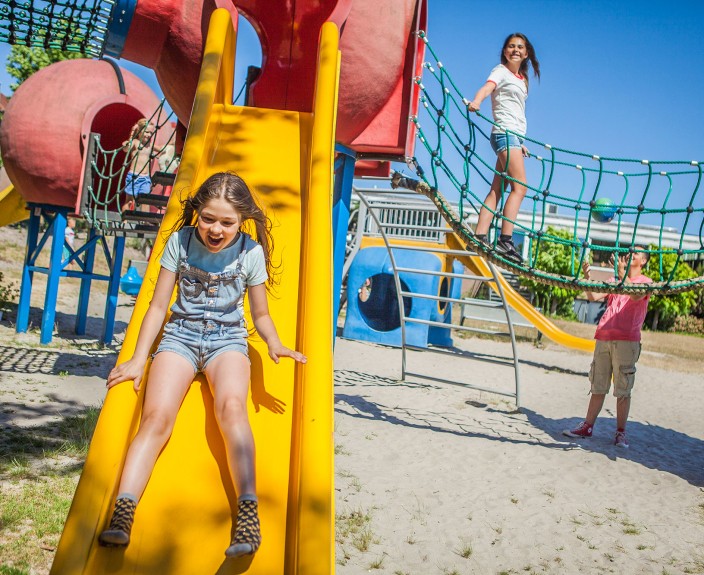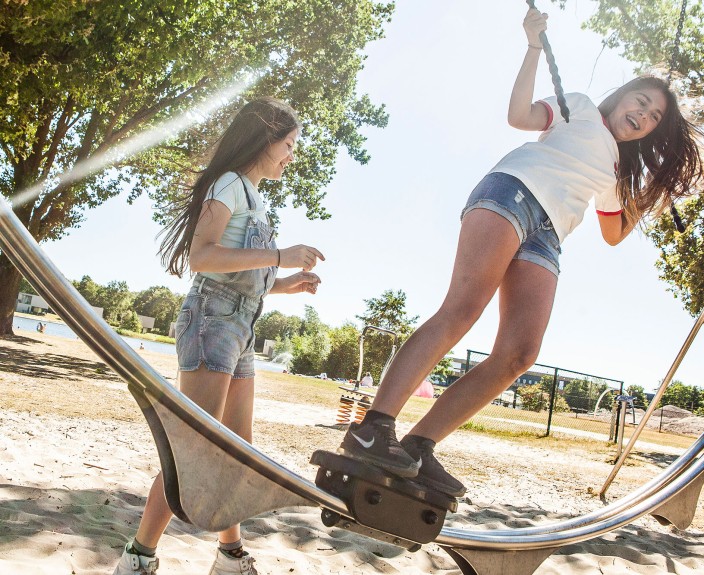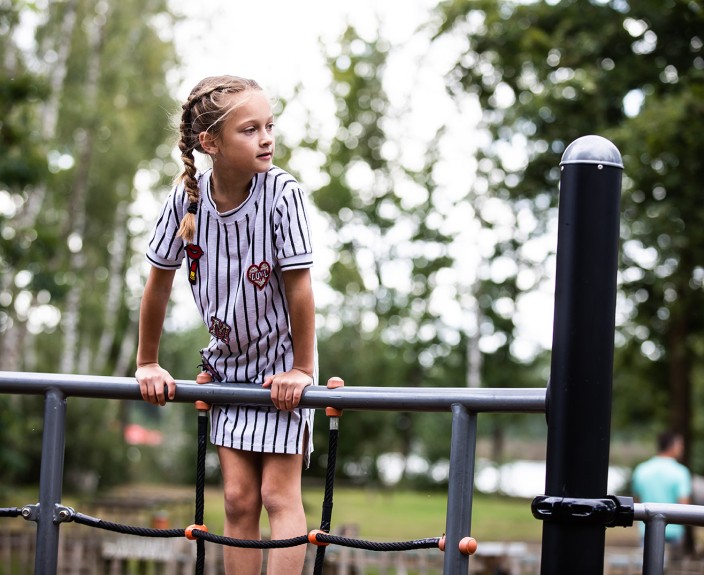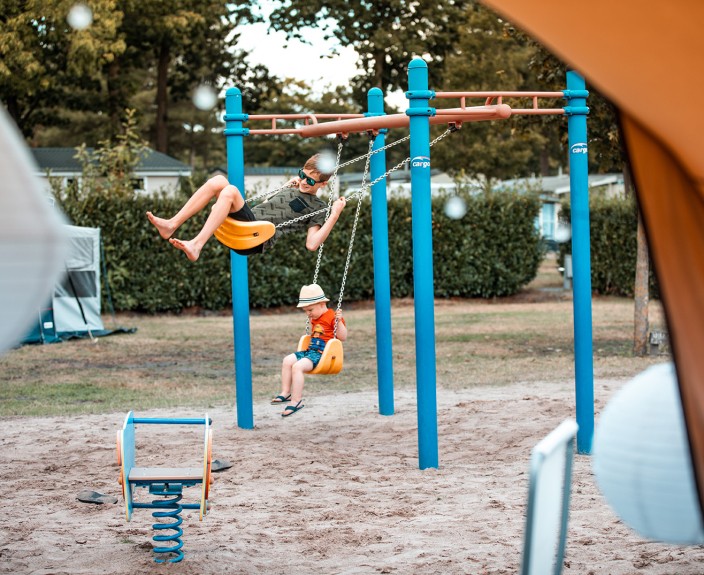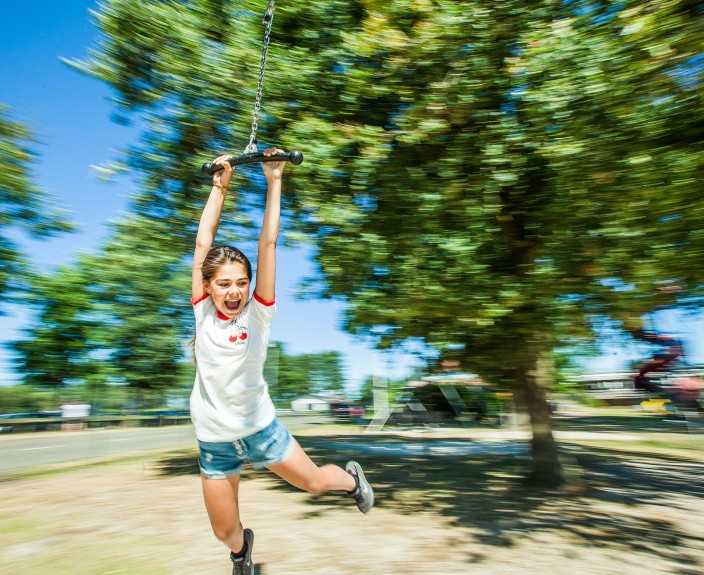 Playgrounds
The weather is nice and the kids are full of energy, what are you going to do?
Play outside, of course! Climb, swing, slide and swing in one of our play equipment scattered throughout the park. We have play equipment for young and old, because playing is not just for the little ones. Our Macho Garden is proof of that! Here you will find tough play equipment for real daredevils. And if you want to make it even more exciting, climb up the metre-high slide next to the swimming lake!
Contact
Visit our online reception
Are you looking for practical information? Or do you have a question? Please visit our online reception, where we might have an answer for you.
At the online reception you will find answers to frequently asked questions, important documents, opening hours, prices and a lot more...
Hi! Need help? Or do you have a question?
We are happy to help!
Please feel free to contact us.