Where to go first?
To the reception
Reception, the place where you are welcomed with a smile and where you can ask all your questions and comments. So don't hesitate to ask these questions, because we will be happy to help you make your stay smooth and flawless.
Would you like to know what to do at De Schatberg and in the surrounding area? The reception staff will be happy to tell you about the possibilities and activities that De Schatberg and its surroundings have to offer. Would you like to read some brochures yourself? There is plenty of brochure material at reception.
At reception, you can buy tokens, cycling routes and fishing permits.
Ticket sales
At reception, you can also purchase tickets for:
We're here for you!
You can contact us with all your questions about De Schatberg. Feel free to contact us.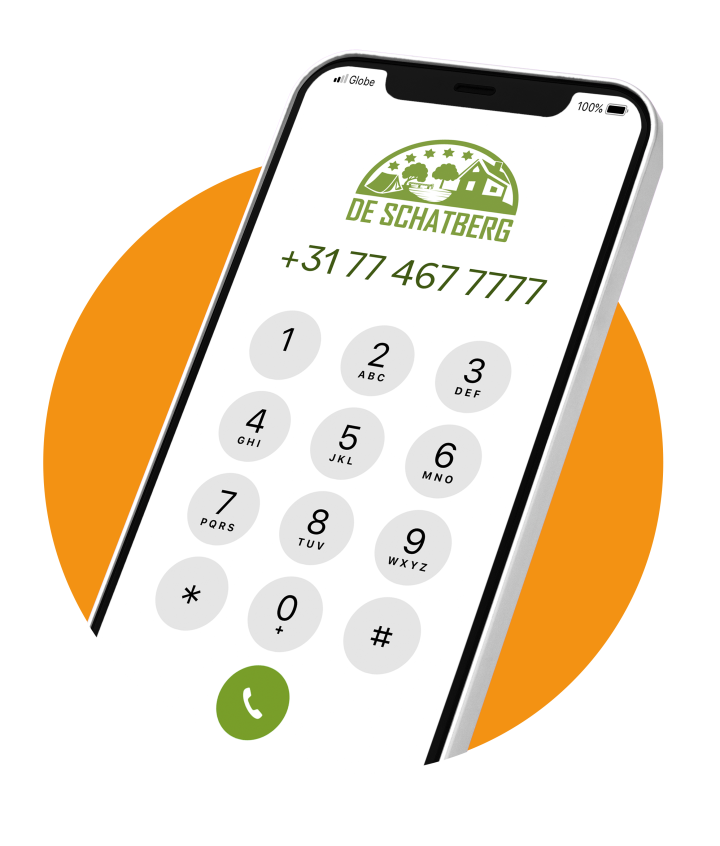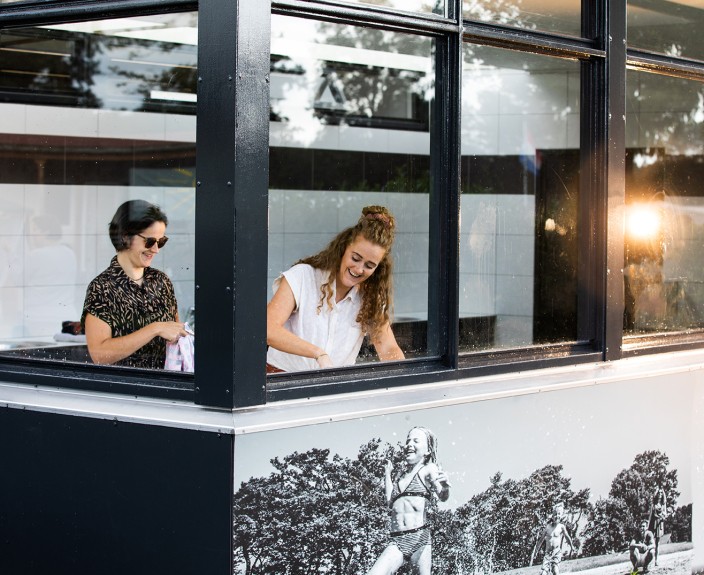 Sanitary facilities
With your toilet bag under your arm and a towel over your shoulder to the sanitary building for a nice hot shower or with a bin full of dirty dishes on the way to do the dishes; that's real camping.
The toilet buildings have the following facilities:
Toilets




Hot showers

Washbasins

Children's bath
Don't feel like doing the dishes yourself? Then by reading on, discover where you can make use of a dishwasher.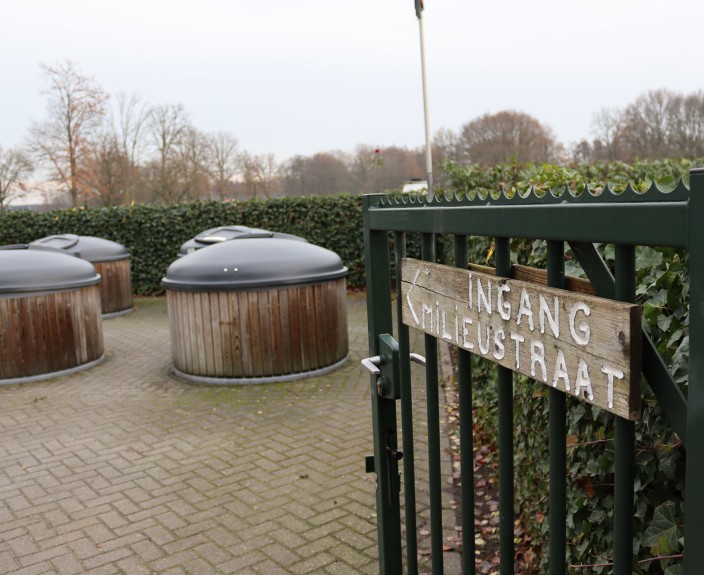 Waste disposal site
At the entrance to the park, behind the bicycle rental, you will find the waste disposal area. This is where you can deposit all your residual waste, glass and paper. We kindly ask you to separate your waste in the appropriate bins, to dispose of waste only in bags and to break up paper and cardboard.
By doing so, everyone does his or her bit to preserve the beautiful nature!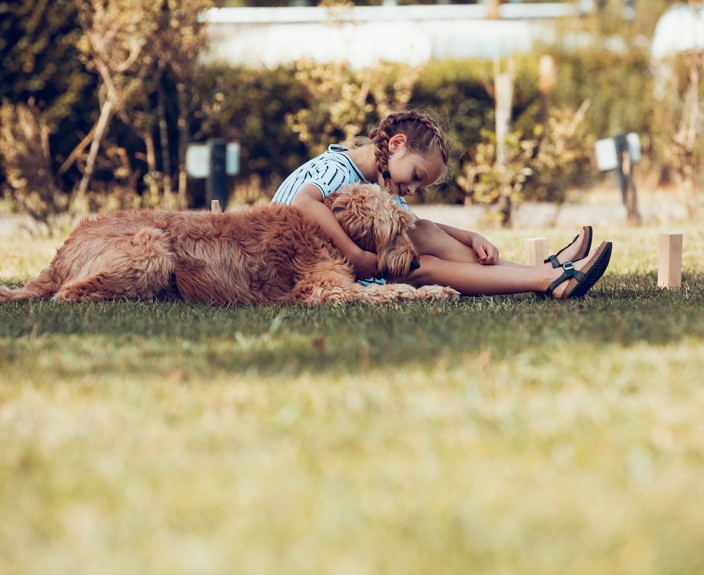 Facilities for dogs
Holidays are, of course, for relaxing and playing games. The same goes for your pet!
Is the dog coming along on holiday? How nice! The faithful four-legged friends are part of the family and therefore welcome in a large part of our park. As for the children's entertainment, we have also thought of the dogs.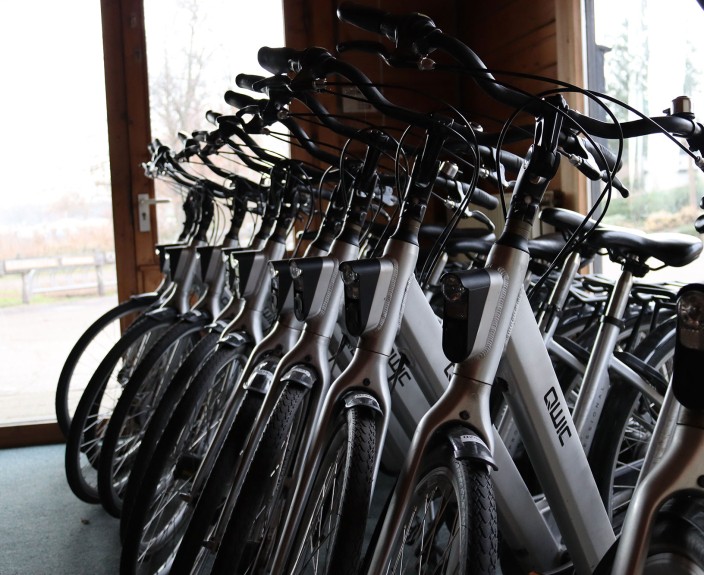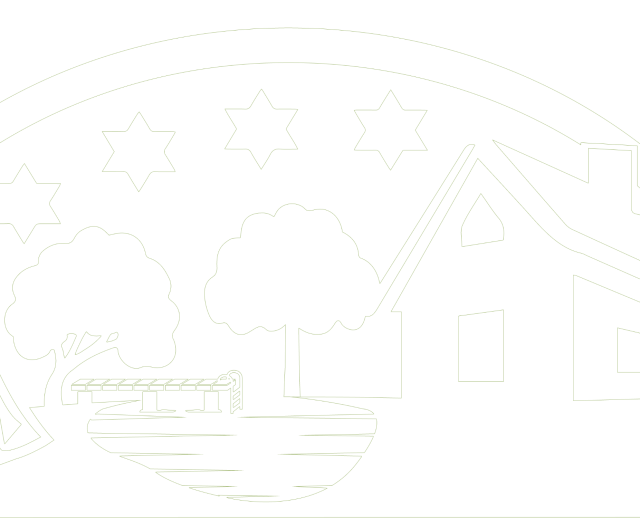 Bike rental
Would you like to explore the surroundings actively by bike, but did not bring your own bikes? No problem! At De Schatberg we have a bicycle rental service where you can rent different types of bicycles. Read on for the possibilities and rates.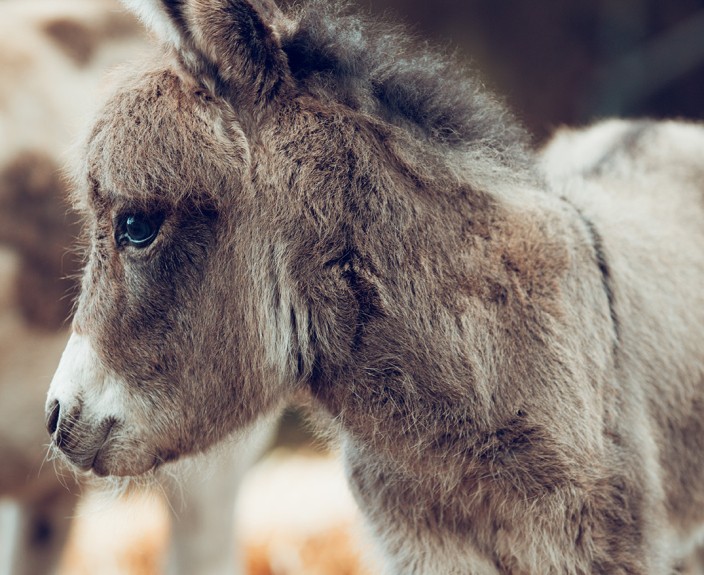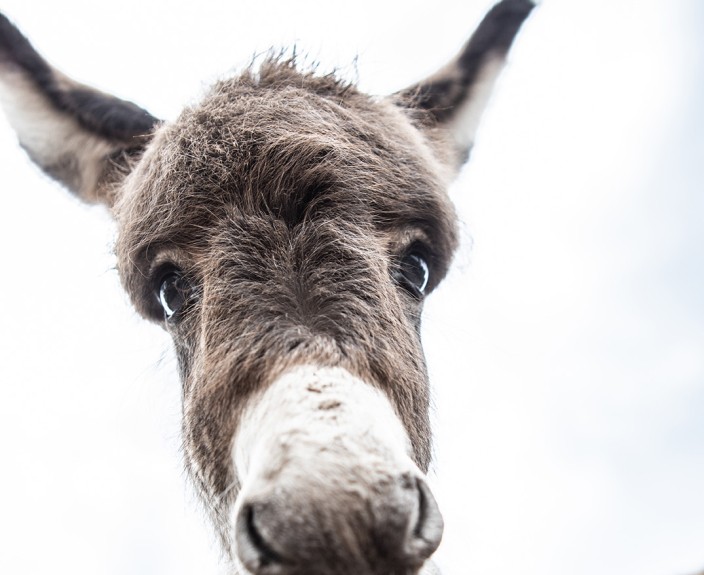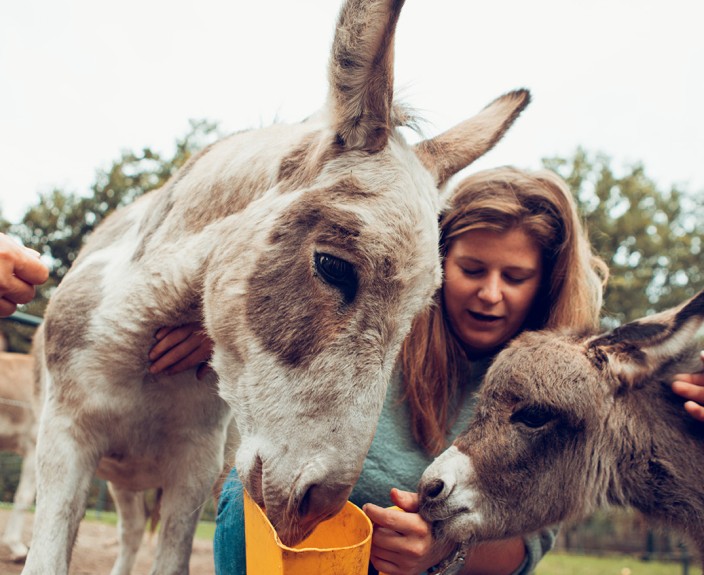 Have you met them already?
Ollie, Keesie and Casper
The three donkeys of De Schatberg!
With the 50th anniversary of De Schatberg, the staff gave the two donkeys Ollie and Keesie as gifts to the management, and in the summer of 2020 our dear Casper was born.
Haven't you visited Ollie, Keesie and Casper yet? Then drop by soon to come and say hello to them.
Sevenum is called the realm of donkeys! 'Ut Ezelsriek' in dialect.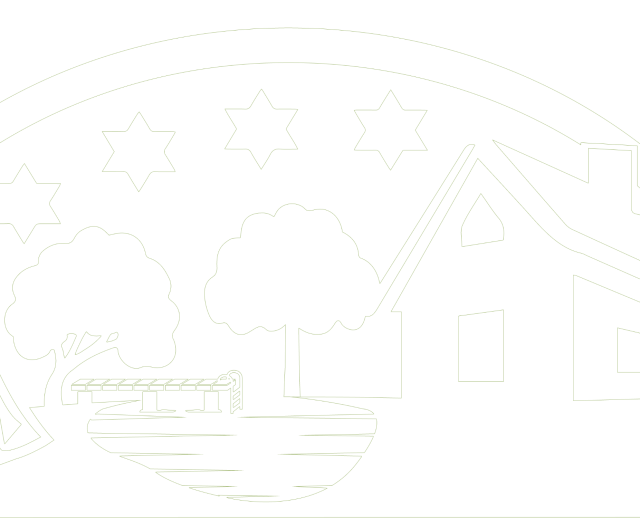 A popular water sport
Fishing at De Schatberg
Do you have a passion for angling, and do you like nothing better than relaxing at the water's edge on holiday? At our park you will find several lakes where you can hunt for your dream catch. You can fish on more than 20 hectares of water at De Schatberg!
Ontdek het park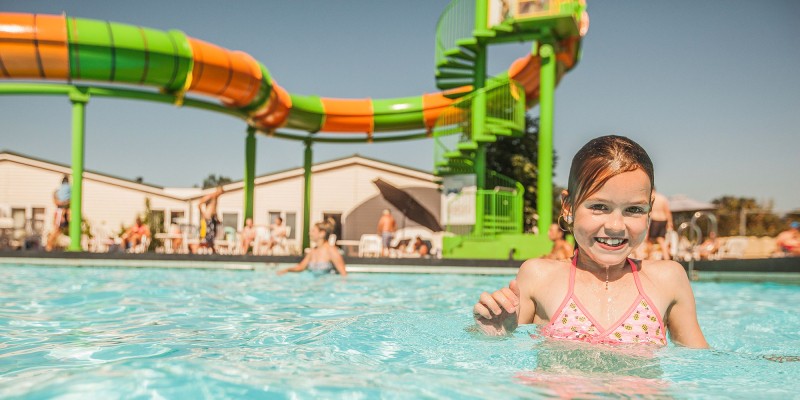 A splashing day for everyone
Do you prefer swimming in the indoor pool with waterslide, do you take a leap in the refreshing outdoor pool, play for hours in the outdoor water playground or are you more a beach person...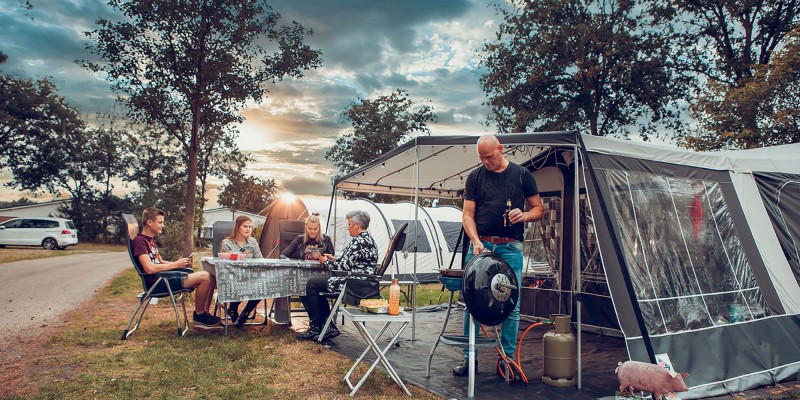 Choosing the right camping pich is important for a successful holiday. Check out the options now!
Camping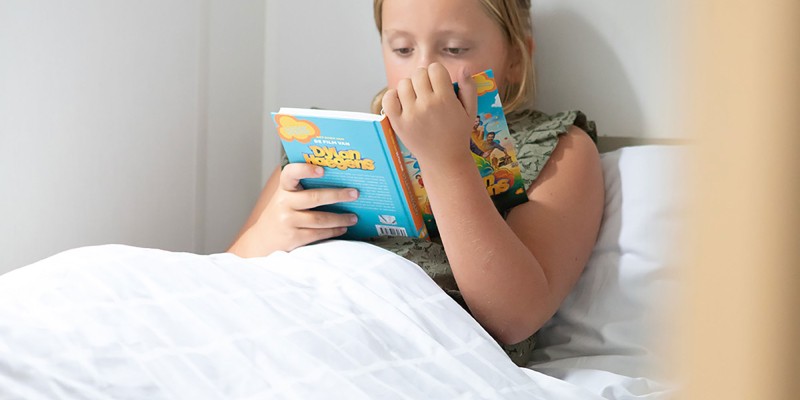 Rent an accommodation
Staying in a Chalet is a bit like camping, but with an extra bit of comfort and luxury...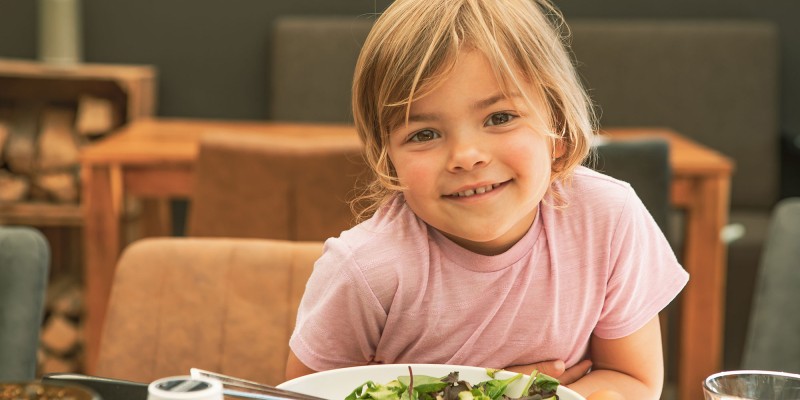 Food & Drinks
Discover all the food and drink facilities during your stay. Taste five different restaurants...
Entertainment
A year-round entertainment program for all ages
Tommie & Lila Club
0 to 10 years
For teenagers
10 to 18 years
For adults
18 years and above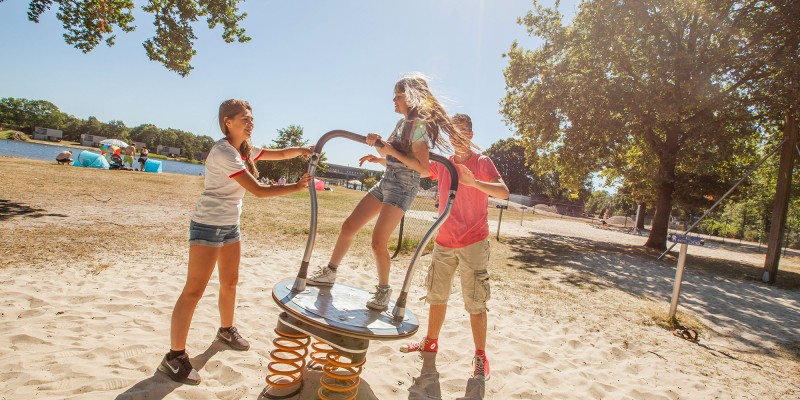 Hours of fun in our playgrounds
You will not get enough of climging, sliding and jumping at our park! There are various playgrounds spread througout the park and there is a large Sport & Play park...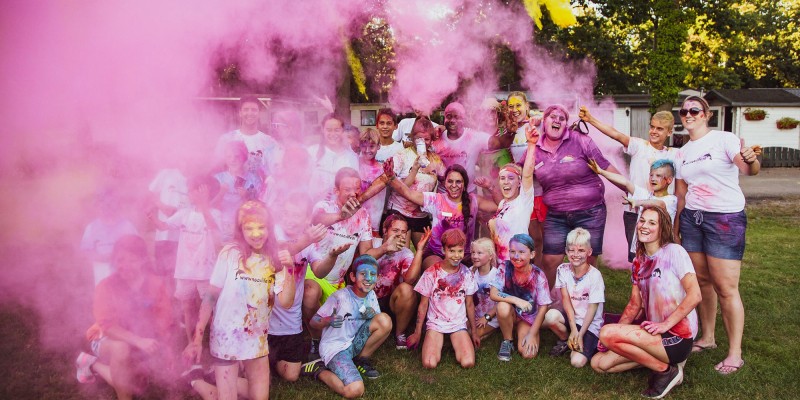 So much to do in every season
For all ages there is plenty to do all year round. For example, play sports outdoors on one of our multifunctional sports fields or compete indoors at the pool table...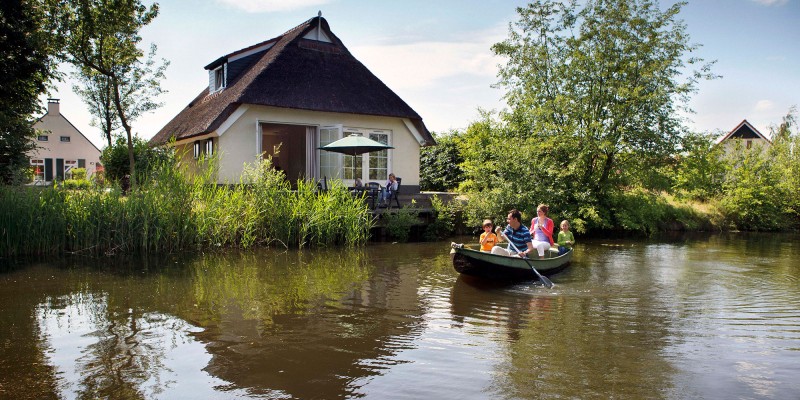 Beautiful bungalows
A carefree holiday in one of our beautiful bungalows. We have accommodations for 4 to 32 people, from basic comfort to pure luxury...
De Schatberg for everyone