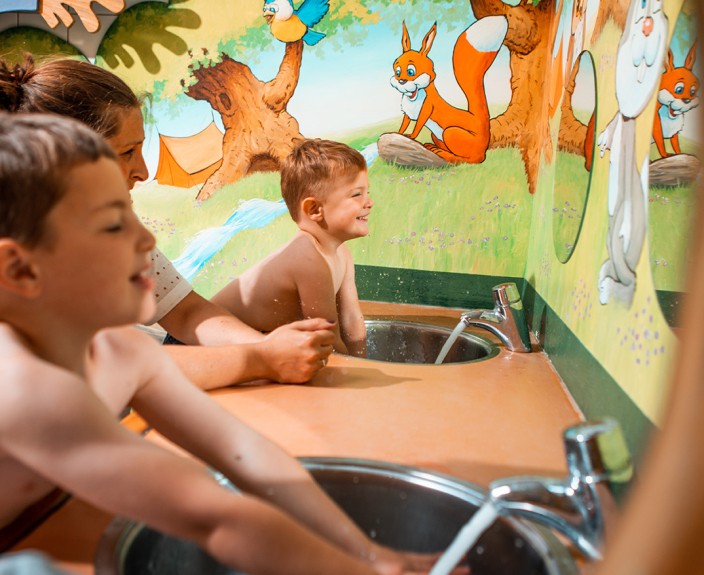 What you need to know
The sanitary buildings are spread across the park's camping pitches and are equipped with toilets, hot showers, washbasins and a children's pool. The use of both hot water and heated showers is free of charge for accommodation guests.
Some of these sanitary buildings also have disabled areas, washing machines and tumble dryers. Don't feel like washing up? The A2 sanitary building even has dishwashers!
Please note! To use washing machines, tumble dryers and dishwashers, you need tokens, which can be bought at reception.
The sanistation is located (seen from the entrance) behind the centre building on the right.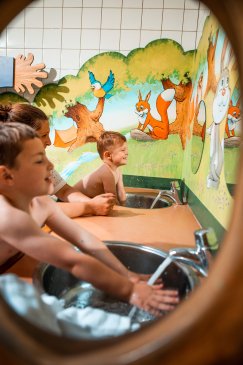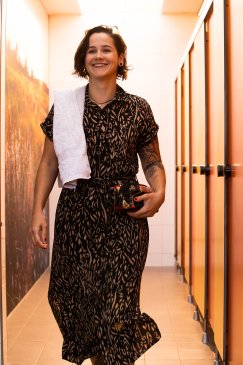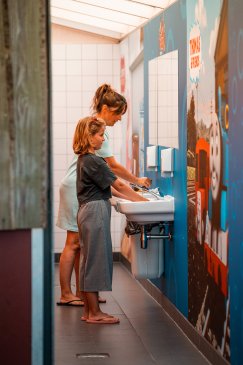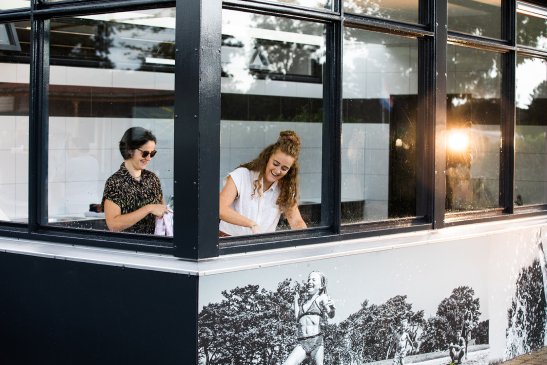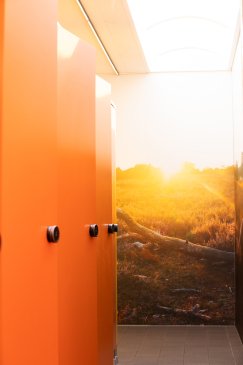 Contact
Visit the online reception
Are you looking for practical information? Or do you have a question? Then visit our online reception, where we may have an answer ready for you.
The online reception includes answers to frequently asked questions, important documents and opening hours. Not found what you are looking for? Then feel free to contact us!
Hallo, heb je een vraag of hulp nodig?
Je kunt bij ons terecht voor al je vragen over De Schatberg. Neem gerust contact met ons op.