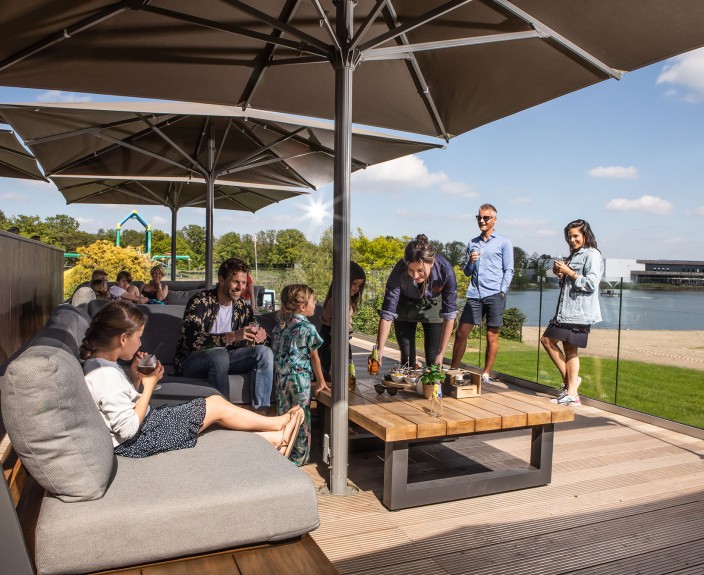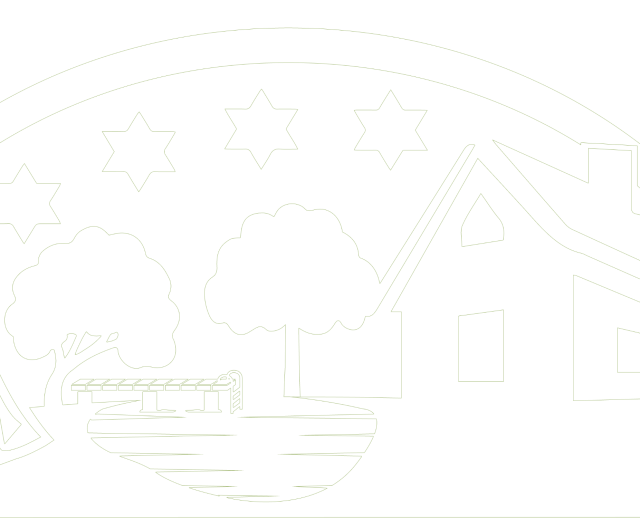 Waterfront terrace
Have lunch or dinner in the sun with a view over the water and enjoy a lovely warm summer evening while enjoying a snack and a drink. That is possible on our Lounge Terrace adjacent to the Serre Restaurant. You lounging and the kids playing? You can, because from the terrace you overlook not only the water, but also the large outdoor playground. Did they get thirsty from all the playing? Then they will be back in no time to have a sip.
The terrace is equipped with large parasols; so, you can cool off in the shade on hot days and stay dry on rainy days. The heaters also make it a lovely place to be in the evening.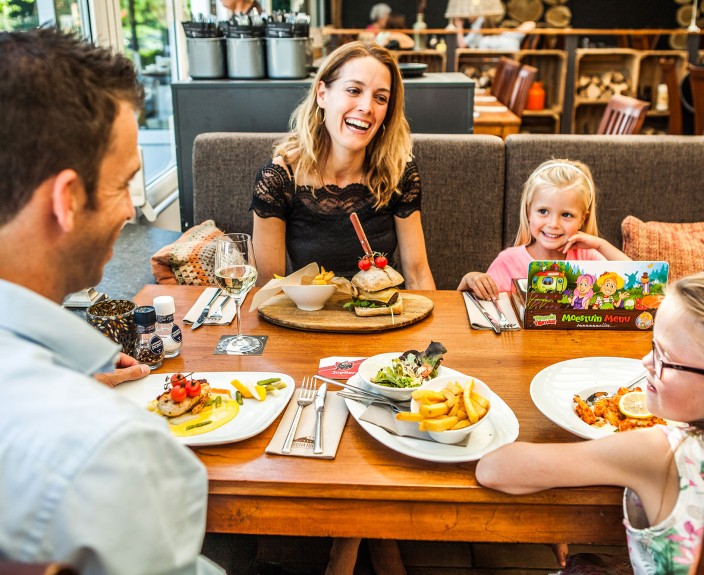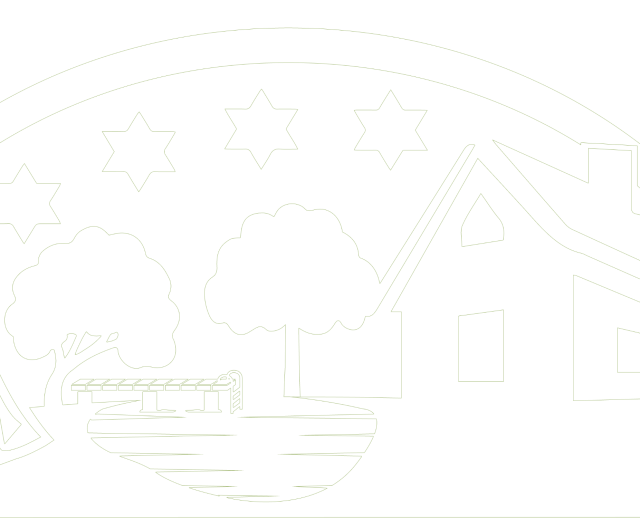 Dining with a view in the Serre Restaurant
Be amazed by a delicious dinner during your stay at De Schatberg. In the Serre Restaurant you will not only enjoy a delicious dinner but also the beautiful view of the water. The Serre Restaurant offers an extensive à la carte menu with dishes for both young and old. In the kitchen of the Serre Restaurant, seasonal dishes are prepared using various regional products; this ensures that a unique menu is compiled each season.
You can order from the dinner menu between 17:00 and 20:30.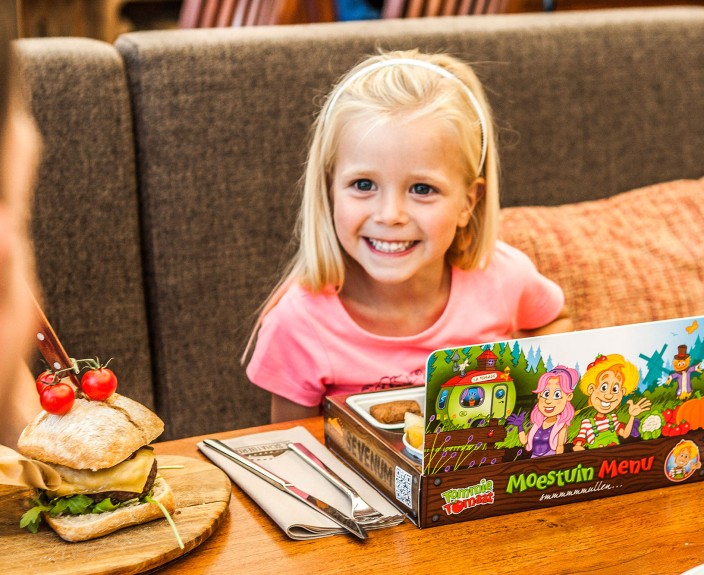 For the kids
For children, there is a tasty and fun Tommie & Lila children's menu where they can, for example, create their own main course. Coming with the kids and boredom strikes them? No worries, they can play in the adjacent kids' corner.
Did you know!?
When ordering the Tommie & Lila children's dishes, the children receive a coin. With this token, the children can save for the coolest Tommie & Lila goodies. Want to know what you can save for? Then look at the reception desk.
Sfeerimpressie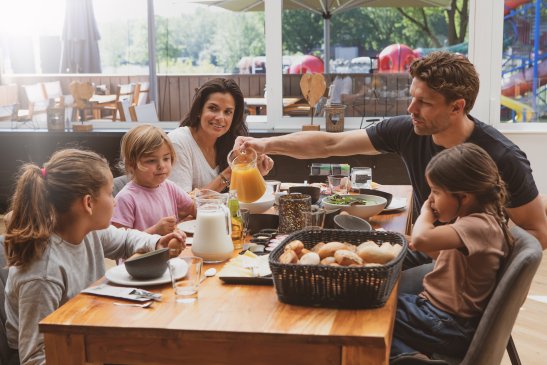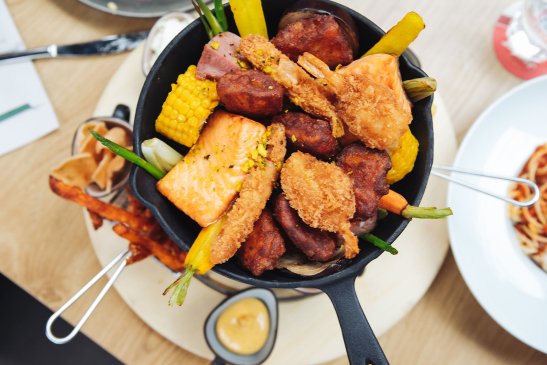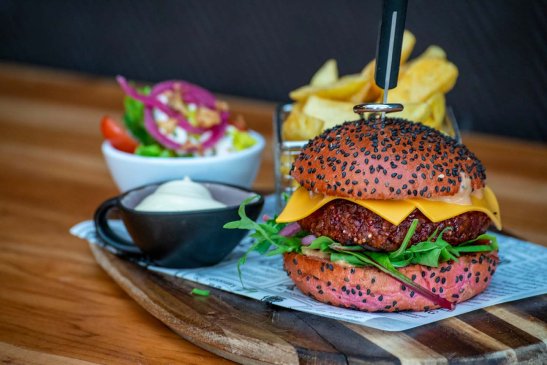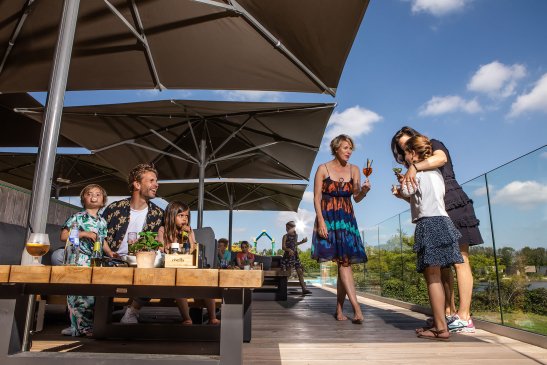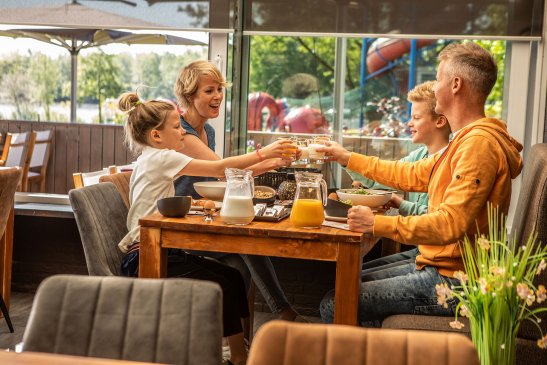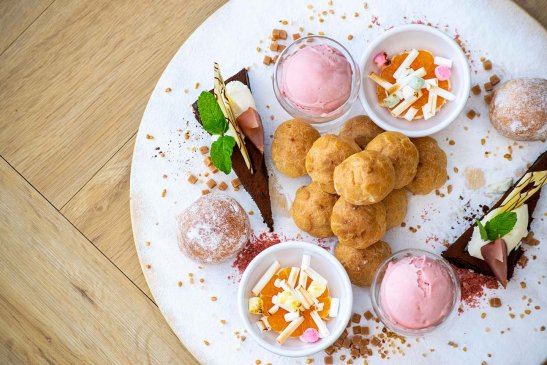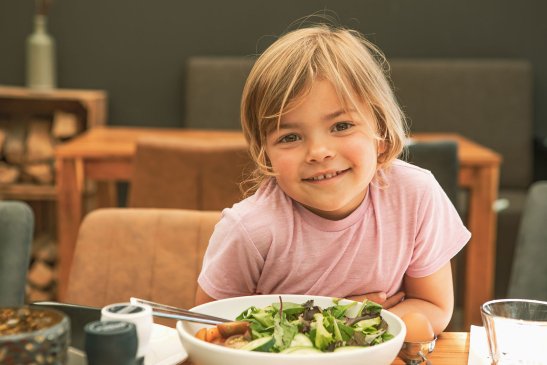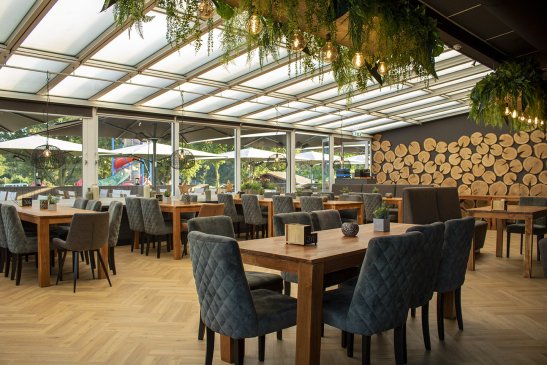 Also possible
Buffets
For a delicious hot or cold buffet, De Schatberg is the place to be. We can provide a complete buffet for every occasion, starting at 20 people.
Feel free to ask about the possibilities...